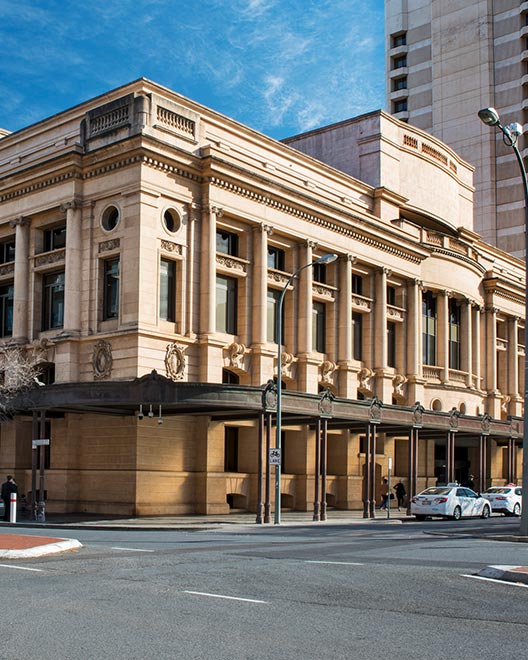 CLIENT
Department of Planning, Transport and Infrastructure
PROJECT VALUE
OUR ROLE
Full Cost Management Services.
VALUE ADDED
Benchmarking of costs and area efficiencies to develop cost effective solutions. Reviewed structural solutions that resulted in economies through built form and savings on external envelope through reduced floor-to-floor heights.
Continuous cashflow monitoring involving tracking actual compared to projected and effect on programme. Advice on procurement options and impact on programme and documentation requirements.
PROJECT DESCRIPTION
Redevelopment of the Supreme Court and the Sir Samuel Way Building to provide flexible and modern court facilities including public disability access as well as technological and building upgrades.